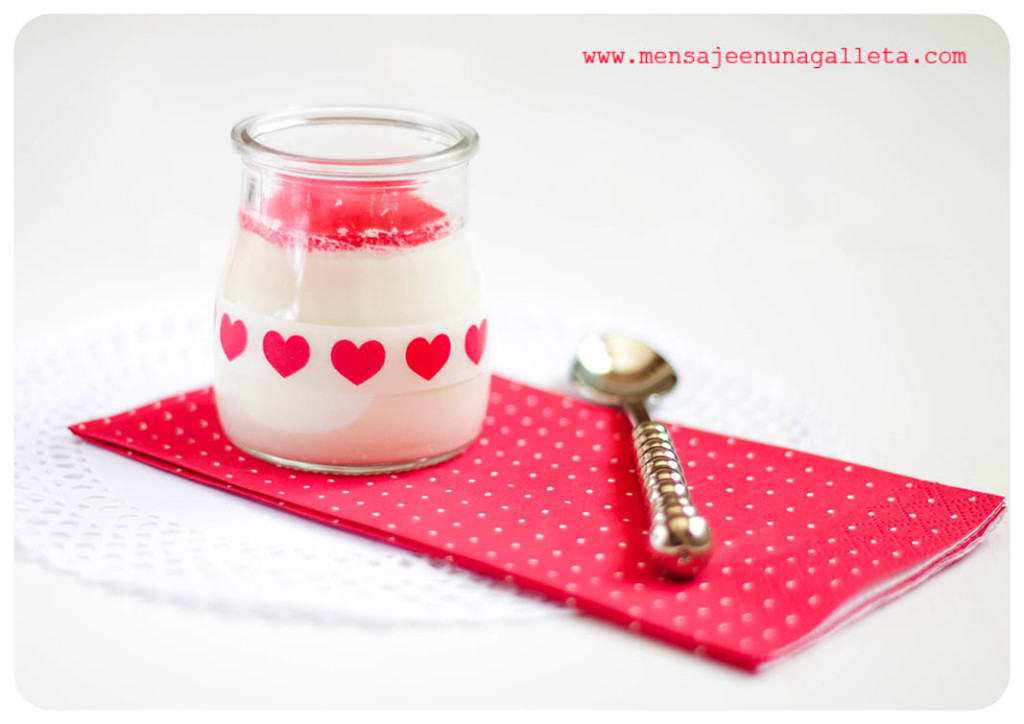 Hoy os traemos una receta rapidísima de hacer porque los ingredientes podréis encontrarlos en vuestro supermercado de confianza como, por ejemplo, sobres para hacer cuajada. Y de camino también podemos traernos unos tarritos de yogur de La lechera o los de Goshua que son muy apañados porque son lisos y quedan monos en las fotos.
Today we bring you an easy peasy recipe, because the ingredients, such as curd powder, can be found in any supermarket. Once we are there we can also get some small jars of La Lechera or Goshua yoghurt, which are very fitting because they are smooth and look cute on pictures.
En esta ocasión se trata de una cuajada dulce. Para hacerla necesitamos estos ingredientes:
1/2 litro de leche entera
1 sobre de cuajada Royal
200 ml de nata para montar
70 gr de azúcar
Galletas marías o unas galletas rojas de nuestra propia cosecha. Es importante que el diámetro de la galleta ya horneada sea más pequeño que la boca del tarro para no llevarnos sorpresas  (sí, está pidiendo una galleta con forma de corazón, pero en el alijo de los cortadores de casa no había ni uno que entrara)
This time we will prepare sweet curd. We will need these ingredients:
1/2 liter of full-fat milk
1 sachet of curd powder
200 ml of whipping cream
70 grams of sugar
Marie biscuits or red cookies of our own. It is important that the diameter of the cookie once it's baked is smaller than the jar neck so we do not have any nasty surprises (yes, it's asking for a heart-shaped cookie but in the boodle of cookie cutters at home there was none fitting)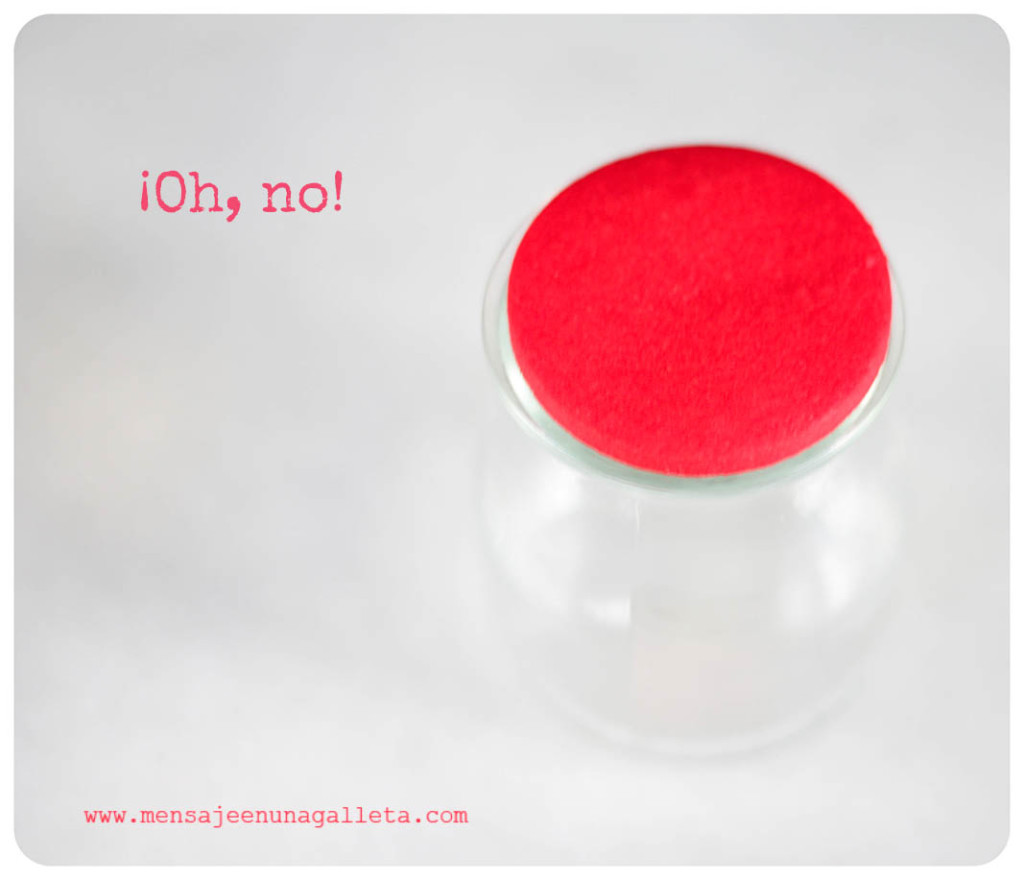 Pero a grandes males, grandes remedios. But we all know that desperate times call for desperate measures, right?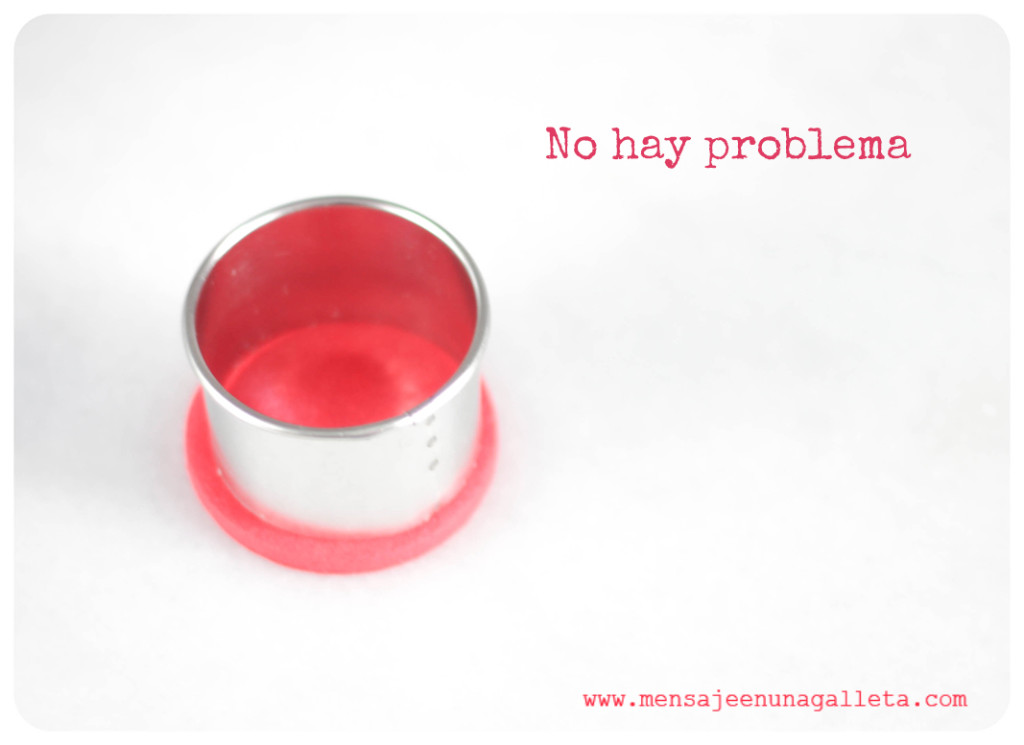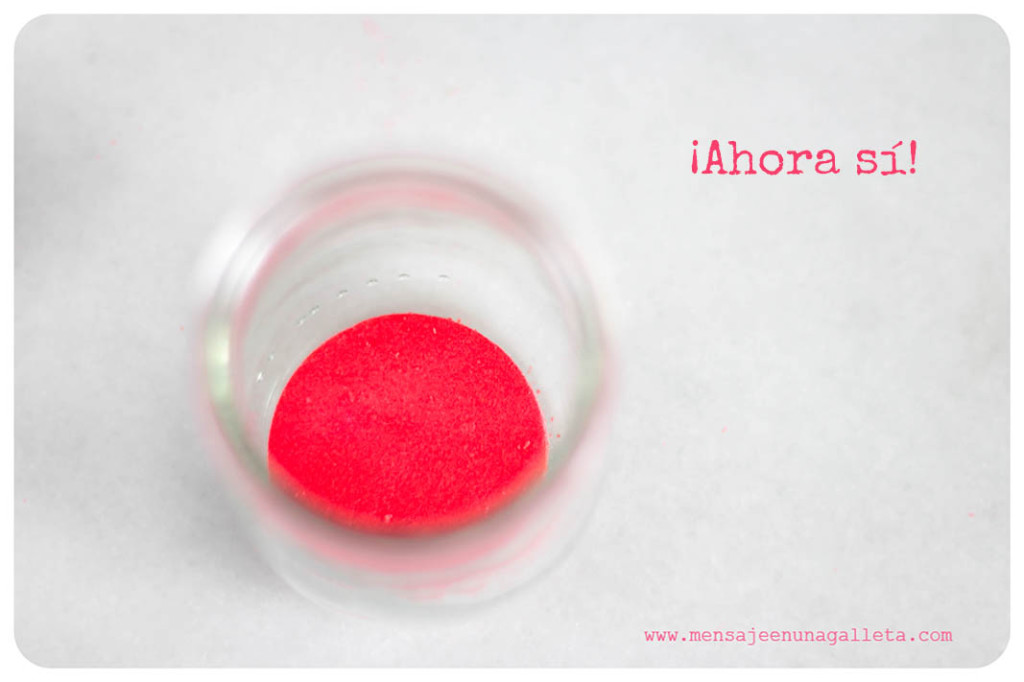 Una vez salvado el obstáculo principal, se baten todos los ingredientes y se ponen a cocer, removiendo para que no se pegue, aunque nada se pega si cocinamos con BRA, y cuando hierva se retira del fuego.
Once we solved the main obstacle, we beat all the ingredients and put them to a boil, stirring often so the mixture doesn't stick to the pan; when it starts to boil, we remove it from heat.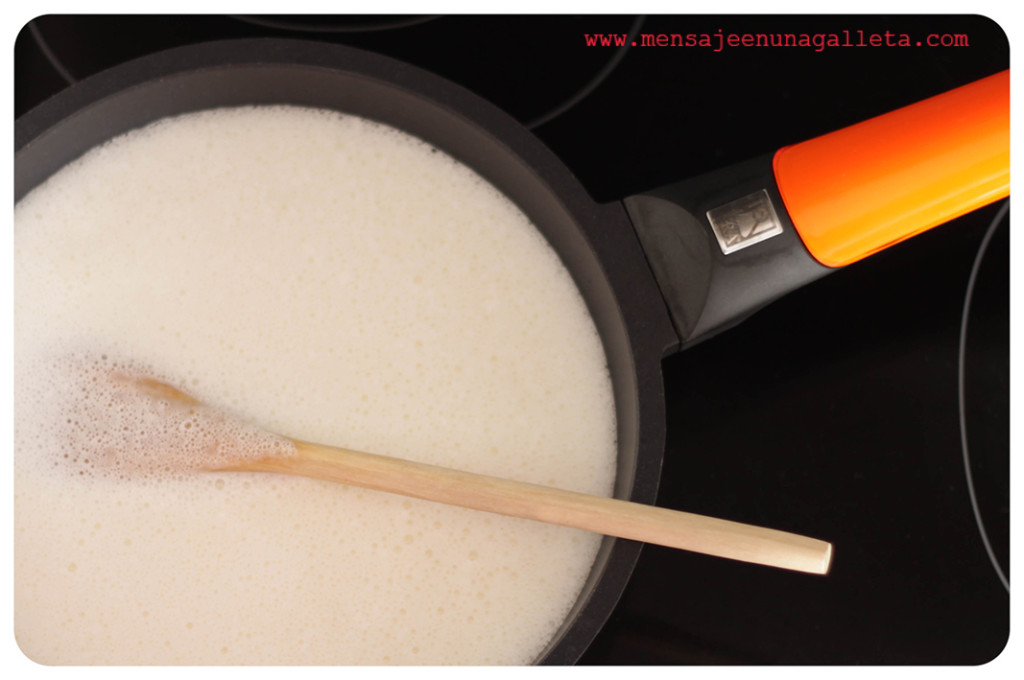 Los vertemos en recipientes individuales, añadimos un topping a modo de galleta, dejamos templar y los metemos en el frigo para que cuajen, porque se trata de eso.
We pour the mixture into the jars, add a topping, cookie like, let them cool and put them in the fridge so they curdle, that's the goal.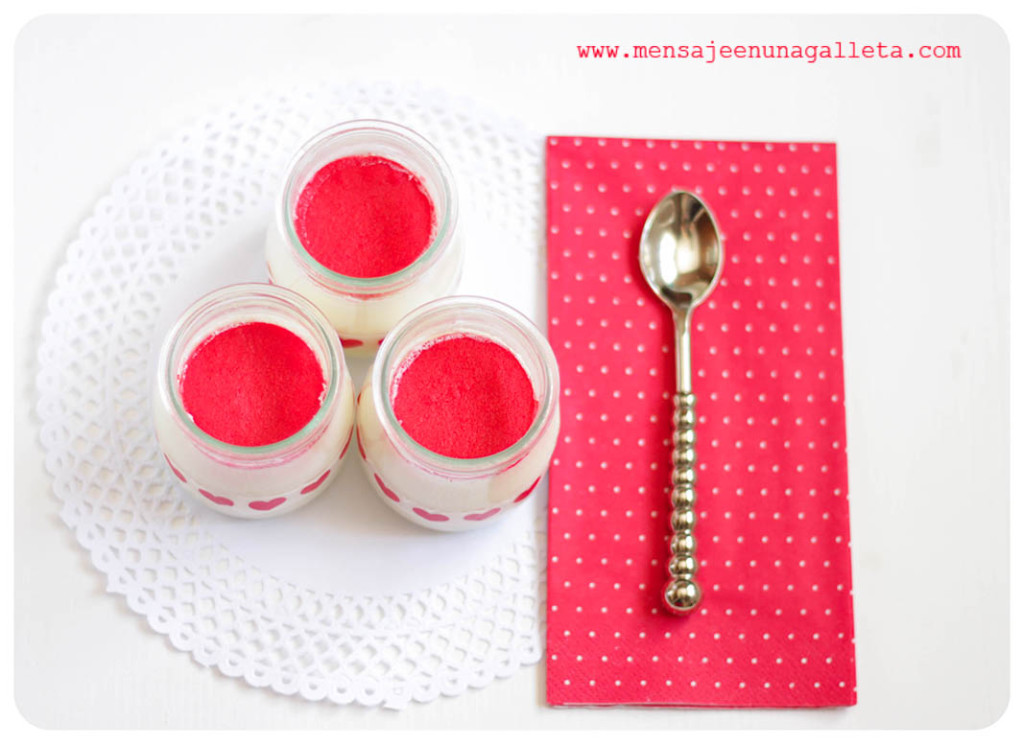 Si Cupido no os produce urticaria, podéis tunear los tarritos con una cinta adorable de whasi tape como la de corazoncitos rojos que conseguimos en The craftcake mama
If Cupid doesn't give you a rash, you can 'pimp' the jars with an adorable washi tape like the one with little red hearts we got from The Craftcake Mama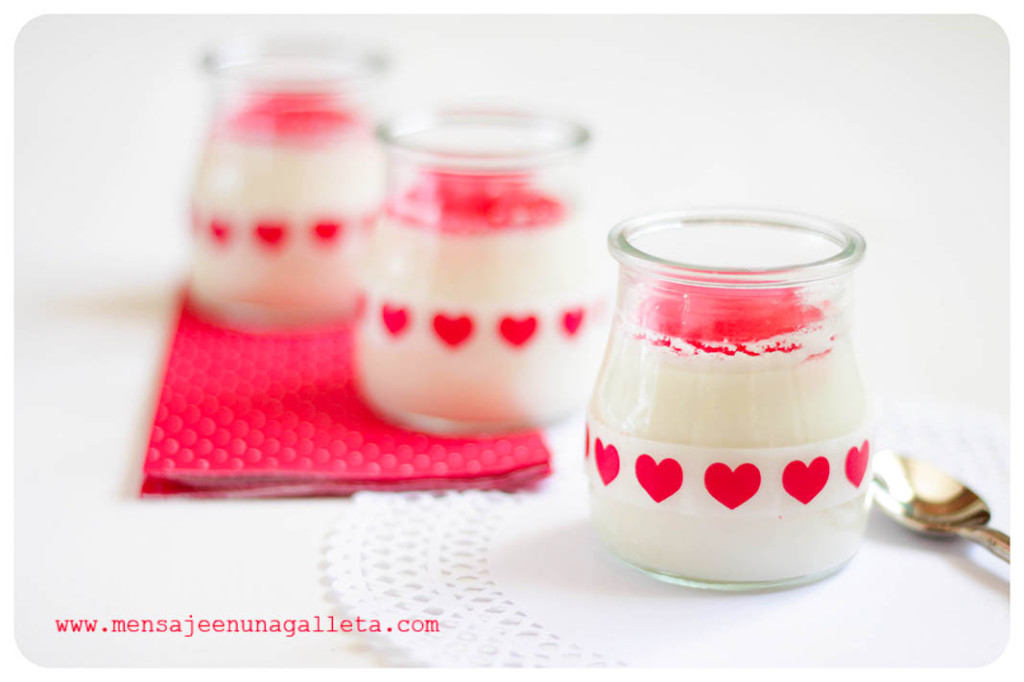 Et voilà!
Un beso, Estíbaliz
Love, Estíbaliz
Merci, Gloria